WordPress Website Design
Bespoke Website Design in Wimbledon, London
Website Design and Marketing Services in London to help brands stand out online.
Sign up to receive exclusive offers and discounts on our web design services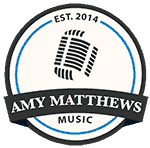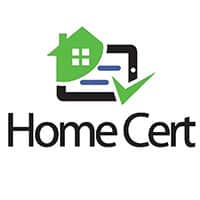 Web design and marketing services based in Wimbledon, London. We help brands stand out online.
Stunning Website Design
We design beautiful websites with an emphasis on user experience, tailored to your needs.
Branding
Get ahead of your competition with a professional logo design, custom business cards and more.
E-Commerce
Sell your products safely and securely online whilst you sleep. E-stores powered by WooCommerce.
Increase Customers
Sell your services and convert them from your website.
Online 24/7
Your website will attract and convert customers, even whilst you sleep.
Increase Credibility
People will likely visit your website before anything else.
Personal Approach
I'm a one man band so I value customer service extremely highly. Every client is personally looked after throughout the process.
Quick Turnaround, Small Prices
I've delivered websites in as little as 7 days. I work quick which minimises costs for both you and me.
Customised Responsive Websites
Every website is different, and I ensure that every client ends up with a fully customised, mobile-friendly website.
I'll Be Your Handyman
After your website is built, I can look after your website's Maintenance and Security so you don't have to.
Tim Steadman
Founder
Hey! My name's Tim, and I'm the guy behind Inline|Creative. I'm a WordPress web designer, digital content producer and blogger based in Wimbledon in South West London. I build websites for individuals and small businesses who want to stand out online.
You can check out my Portfolio to see my web design work, and you can also visit my Blog for web design resources, tips and tricks.
Interested in working together? Click me to get in touch with me today!
How Much Does A Website Cost?
Websites are an investment, and the finished product depends on the scale and depth of the site. At Inline|Creative, you're guaranteed an affordable price for your new website design without compromising style or quality.
Check out the Pricing page for more information.
Mobile-Friendly Websites
It's 2017 – most people are browsing the web on their smartphones or tablets. This is why having a mobile-friendly website is so important. In fact, it's so important that Google will penalise your site if it isn't.
Luckily for you, I ensure that all of my websites are responsive as standard.
I'm very excited to have finally launched my first child theme - Fit. This is a child theme designed for Personal Trainers, but it can also be easily adapted for sports coaches, fitness instructors, physiotherapists, class instructors and more. Fit. A brand new child...
read more
Check out the Inline|Creative Blog for web design insights, tips and tricks.
Send Us A Quick Message
Saying hello couldn't be easier.
Or Request a Call-Back
Leave your name and number and we'll call you back at our earliest convenience.