Personal Website Design in Guildford, Surrey
I specialise in designing beautiful websites for individuals, start-ups and small businesses.
Hi, I'm Tim. I help businesses stand out online.
I'm a web designer based in Guildford, Surrey. I build custom websites ranging from landing pages, brochure websites and e-commerce websites for small businesses.
A selection of my valued clients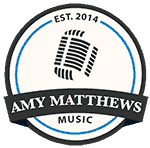 Why Do You Need A Website?
Increase Customers
Sell your services and convert them from your website.
Online 24/7
Your website will attract and convert customers, even whilst you sleep.
Increase Credibility
People will likely visit your website before anything else.
Business Email
Increase your credibility with a business email address, e.g. @yourbusiness.com
See My Recent Work
A selection of my recent web design projects.
Personal Approach
I'm a one man band so I value customer service extremely highly. Every client is personally looked after throughout the process.
Fully Custom Design
I will design a fully custom website for you based on your business objectives. I'm here to help your business grow.
Mobile-Friendly Websites
Every website is different, and I ensure that every client ends up with a fully customised, mobile-friendly website.
Website Manager
After your website is built, I offer services to manage the ongoing maintenance of your website so you don't have to.
Meet Your Personal Web Design Expert
Hey! I'm Tim, and I'm the guy behind Inline|Creative. I'm a WordPress website designer, digital content producer and blogger based in Guildford, Surrey. I specialise in developing custom websites for individuals, start-ups small businesses.
Interested in working together? Simply fill out my contact form and I'll get back to you personally.
Web Design Specialist

100%

100%

Divi Expert

100%

100%

Photoshop Guru

95%

95%

Netflix Binger

95%

95%
Get in Touch for a Free Consultation
Website Management
I understand that many small business owners simply don't have the time to manage their own website.
This is why I offer a Website Management plan to assist my clients with the ongoing maintenance of their websites, after the website has been launched.
Specialist Website Design for Start-ups and Small Businesses
I specialise in website development for start-ups and small to medium-sized businesses (SMEs). As an owner of a small business, I we understand the importance of standing out online in a busy, saturated environment.
My goal is to help small businesses stand out with a stunning web presence by offering fantastic website design services with a personal touch. I strive to understand your business and help you achieve your goals, and I would love to be a part of the process.
Interested in hiring me for web development? Hit the button below and start a conversation.
Frequently Asked Questions
I have an existing website but it's old! Can you redesign it?
Absolutely! I love re-building old, out-dated websites, and most of my clients have come to me for this exact reason. Websites usually get rebuilt every 2-3 years anyway, so if yours is around this mark please don't hesitate to get in touch.
Where can I see examples of your web designs?
What types of businesses do you work with?
As you'll see from my Portfolio, my clients are extremely varied. I have built websites for musicians, property development, interior design, tradesmen (landscapers, roofers, electricians), life coaching and more.
How much do your websites cost?
My web design costs are affordable, and my turn-around times are generally very quick. Every web design project is unique of course, so my fees vary from site-to-site.
For a more detailed guide on my pricing, please visit my How Much Does A Website Cost? page.
I only need a one-page website. Can you do this, and how long will it take?
Absolutely. One-page websites are becoming increasingly popular and they don't take as long to develop, so costs are generally lower too. In fact, turnaround for one-page websites can be as little as 7 days from the point of initial contact.
Don't hesitate to get in touch!
How do you take payments?
When a consultation has been performed and the project scope and fees are agreed, 50% of the total fee is required up front followed by one final payment of the remaining 50% prior to launch, or two evenly-spaced payments of 25%.
With my invoicing software, payments are 100% safe and secure and invoices can be paid easily with a debit or credit card. Alternatively, payments can be made via a direct bank transfer.
I'm looking to sell products online. Can you build an online shop for me?
Yes! I can design and build an e-commerce store for you as part of your new website build. I use WordPress in combination with the popular E-Commerce CMS WooCommerce to allow for easy store management after the website has been launched.
I'm looking for an enterprise-level, large-scale website. Can you help?
As a one-man band, I specialise in designing and building smaller-scale websites. For large-scale websites requiring hundreds of pages and elaborate functionality, it is unlikely that I will be able to balance my existing web design projects with something which requires such a large amount of time and care. As such, large-scale enterprise-level websites are best looked after by web agencies that can offer the support of a dedicated team.
However, I have built very large (600+ pages) websites before, so please don't hesitate to get in touch for a chat if you feel I'm the right fit for you!
Divi Resources, Tips, Tricks and Code Snippets
Visit the Inline|Creative Blog for Divi-related tips and tricks.
Send A Quick Message
Starting a conversation couldn't be easier. Fill out the form and I'll get back to you personally.